Morning makeup
Lash extensions make your life easier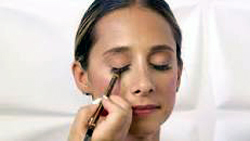 In the mornings it is so hard to overcome the desire to spend more time in bed and less on makeup. That's understandable. But can we really do something about it?  Actually yes we can. And there is a simple solution for that-Eyelash extensions. If you have not worn lashes extensions yet here are some tips.
Tip#1  Choose the right type of lash extensions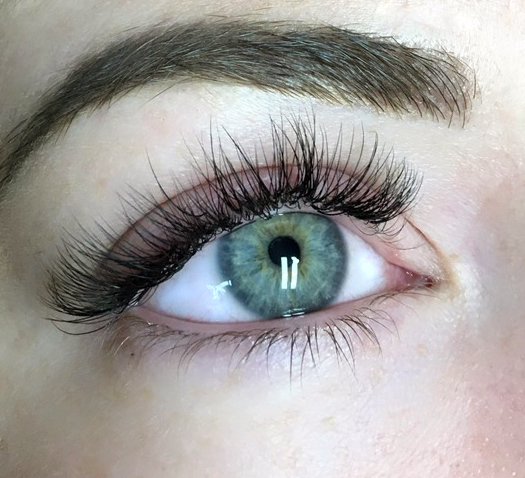 It is not necessary to turn into a doll with infinitely long eyelashes, butterflies like. You can choose the appropriate effect yourself. Before the procedure an experienced eyelash technician will give you an advice based on your face type, condition of your natural lashes and so on. Eyelashes can be partially applied on the corners of the eyes. The volume effect can be picked yourself – from classic set to 10D volume.
Tip#2   Proper Care of Lashes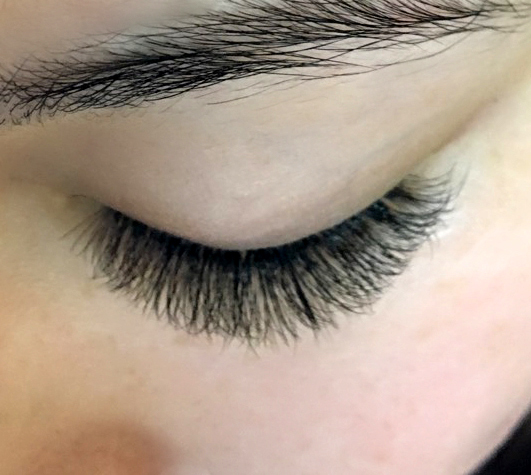 Eyelashes extensions practically do not require any special care. But it is important to avoid certain activities. First of all do not take a shower or sauna 24 hours after the procedure. Another thing to remember: stay away from makeup removers on an oily basis. Every morning brush your eyelashes gently with a brush and make sure you do not damage the extensions. However keep in mind: the more extensions the greater is the weight on for your natural eyelashes. You need to plan a break and let your own lashes to recover accordingly.
Tip#3    Plan your fill appointment as recommended
Eyelash extensions last an average for about a month. After that the procedure must be repeated. But if you contact a specialist in a timely manner an adjustment will be sufficient. And it is cheaper than a new set.
Tip#4   Do not be afraid to use makeup
Eyelash extensions save you from having to dye them every day. However that does not mean that you should completely abandon makeup. Eyeliner, shadow, pencil does not harm the eyelashes extensions. You can use mascara as well. But you still have just pay attention that there is no oil in cosmetics. The best choice is to use special oil-free mascara for lash extensions.
Tip#5   Do not try to remove extensions yourself
Perhaps the most important rule when dealing with eyelashes – never try to remove them yourself. Seriously, do not even think about it. You have good chances to end up with completely bold eyes. But that is not the worst.  Sometimes such experiments lead to eyelid damage or eye infection. For that purpose eyelash technician removes artificial hairs with a special composition with no damage to your own eyelashes. Even if you are not going to redo the procedure make some time on professional removal in the salon. After all this is usually an inexpensive procedure.