Wearing Eyelash Extensions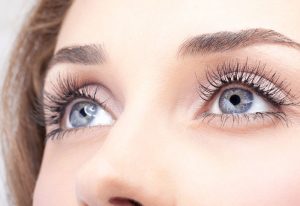 In the past if you weren't happy with your natural eyelashes your options were limited. Today eyelash extensions make it possible to get the lashes you've always dreamed of.
Before eyelash extensions became popular and widely available, women relied on mascara and false lashes to improve the length and volume of their natural lashes. Of course, even the best mascara can only do so much and must be reapplied daily. While false lashes can have a big effect, they often don't look natural and only last 1-2 days.
By contrast, the lash extensions can improve both the length and volume of eyelashes without the need for mascara or false lashes. Since eyelash extensions are applied to each individual natural lash, they add volume as well as length. More importantly, they look natural on your eyes and last 3-4 weeks!