Eyelash Extensions & YUMI™ Lash Lift Services in Edmonton, Alberta
Book an Appointment Online or Call Us at: 780-289-6182
 CONSULTATION
At Sofia's Lashes we start your first appointment with us with a consultation. During this time we'll let you know what type of natural lashes you have. What type of extensions we apply. Which shape is suitable for your shape of eyes. Using the highest quality synthetic mink eyelash extensions and the highest quality real fur mink eyelash extensions  we will help you get exactly what you dream of. Of course, we would be happy to review this information with you and discuss different lash extension types during following appointments as well.
Glamorous Vision:
Up the ante on your lash extensions with our Glamorous Vision service. As part of this service, we'll apply up to 130 extensions one by one to each eye. This service is available for customers who have a suitable number of natural lashes.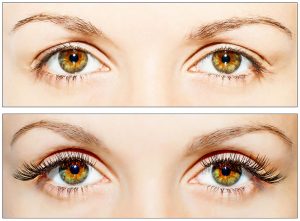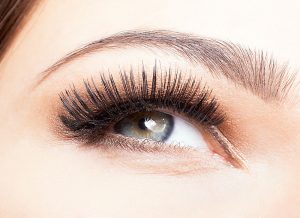 Russian Volume 2D or 3D:
Go beyond conventional one-on-one eyelash extensions to achieve even more volume. Using a technique that adds two or three lash extensions to each natural lash, we to create depth, volume, and texture. Russian Volume is a technique that uses lighter and thinner lashes to add multi-dimensional volume. Volume lashes are extremely lightweight, allowing us to apply multiple extensions to each natural lash.
Removal:
It is not advisable to attempt to remove eyelash extensions at home. By attempting to remove your extensions yourself, you not only run a very high risk of accidentally removing your natural lashes but also of injuring your eye. As such, we recommend that you  return to the salon that did your initial application instead of trying to figure out how to remove eyelash extensions yourself.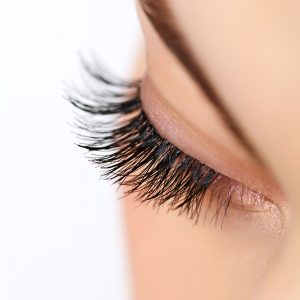 Yumi Keratin Lash Lifting:
After filling your lashes with a special pigment, the upper eyelids will look visually uplifted, endowing you with the effect of "open eyes". Yumi Lashes technology does not require lash correction or supplementary care. You will not feel any discomfort and can use mascara or go without. Your lashes will be long, thick, and natural!
SIMPLE & BEAUTIFUL EYELASHES = MORE BEAUTIFUL EYES
Eyelash extensions are semi-permanent, synthetic mink or real fur mink hair that are glued meticulously one-by-one onto your natural lash (not the skin), using a specially formulated adhesive. Extensions will last 4-6 weeks depending on your lash growth cycle, how you sleep and how well you care for your extensions. On average, our clients book in for re-lash appointments every three weeks.
Lash extensions that are that amazing!